Existential questions? Yeah, sure. But we'll get to those in later posts.
For now, allow me to introduce myself.
Who am I?
In the literal sense, I am Jessica. At least that's the human name I've been given. But you can call me Dihya.
I'm a warrior queen and professional vagabond inkslinger. A digital nomad with only a pen to save her soul (and afford her the cheapest Airbnb accommodation available). I've been work-for-pay inkslinging for several years and only now realized I should be slinging ink for myself.
I can be slow to catch on at times.
So why did I wait so long to start my own blog?
The reason I haven't joined the blogosphere is that I'm a fairly private person. I'm not a huge fan of social media, though I know it's helpful in this increasingly digital world to stay connected. And for digital nomads like me, it's become essential.
So although anyone who knows me will tell you I love holding grudges, I thought it was about time I end my grudge against the World Wide Web and start using this interconnectivity for good. Although I don't want my life on display, I do want to network and connect with good people (no internet trolls, please).
I held this grudge with reason. Social media can be impersonal and disconnect us from being human, at times (see: internet trolls). But I have a love-hate relationship with these platforms and with my online imprint, because I also know the digital world can be a vehicle by which professionals collaborate, it can build bridges of cross-cultural understanding, and it can aid each of us in discovering the world without ever having to leave our homes.
Which brings me to the second half of what defines me.
I'm a vagabond. And I did leave my home.
I've been vagabonding for nine years now. In 2009, I left Smalltown, USA to teach English with the Peace Corps in Ukraine, which opened my eyelids like a Chernobyl explosion. I realized I knew nothing about the world. And although I still know nothing, what I do know is the microcosm in which I'd been cocooned is no longer enough for me. I want more.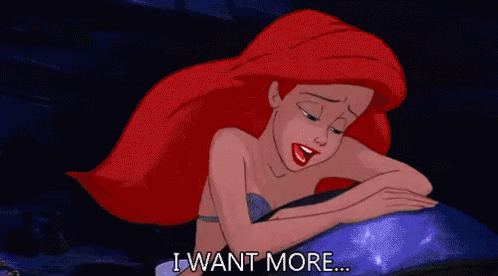 Since that day, I've lived in and traveled to 25 countries and counting. I have no plans for my journey to end. I want it to continue forever and ever, amen.
Now to the second question: What is this?
Write what you know; that's what they always say.
And by 'they,' I mean the invisible whispers of wisdom that float through the ages and murmur timeless nonsense into the ears of those who listen.
I'm finally listening.
Although, I've already admitted to knowing nothing, I do know the following: I know how to write, and I know how to travel. Which is why professional.vagabond.inkslinger will offer professional tips and helpful tools for both inkslinging and vagabonding.
Inkslinging – what will that entail?
Inkslinging advice will cover both creative and professional writing.
Creative writing:
Tips for producing compelling narratives
Creating complex characters
Plot techniques and advice
Finding your writing voice
Professional writing:
Copywriting
Penning quality SEO-friendly content
Landing freelance writing work
Finding your niche
And vagabonding?
Vagabonding advice will include:
Tips for short- and long-term travel
Top digital travel tools
Specific places to visit (both touristy and hole-in-the-wall)
How to find work while you're always on the move
Special themes: solo-traveling (particularly female solo-traveling) and digital nomading
This is my vision.
Professional.vagabond.inkslinger will deliver you quality resources and recommendations from experts, while also sharing firsthand advice and experience.
That covers who I am and what this is – my first post! Nice to meet you, people of the interwebs. Questions, comments, general concerns or disdain – please feel free to contact me. Follow me on twitter @p_v_inkslinger. I look forward to connecting.